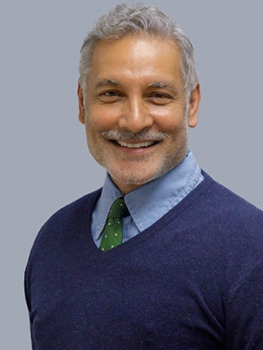 Dr. Noaman Sanni
CEO
Dr. Noaman Sanni is a board certified ophthalmologist and completed his Ophthalmology residency at the prestigious University of Chicago Hospitals where he had the honor of being selected as Chief Resident. Dr. Sanni went on to do fellowship training in internal diseases, plus Cornea and Refractive Surgery under pioneers in the field at Saint Louis University, Anheuser-Busch Eye Institute, which gives him his advantage over other surgeons in Refractive Surgeries like LASIK, PRK, etc…
Dr. Sanni has been in the forefront of advanced eye care and was one of the first surgeons to use all the different laser platforms for Laser Assisted Cataract Surgery and Multifocal Lens implants. As an Ocular Surface Disease Specialist he launched the Center For Excellence for Dry Eye Management.
Center For Sight under Dr. Sanni is the leader in Cosmetic and Laser Surgery for Central and Northern New York. Dr. Sanni has been successfully performing cosmetic laser surgeries since 1995, in addition to Botox treatments, fillers, skin versifying, PDO threads, etc… Dr. Sanni still performs the latest procedures in Glaucoma surgery and Center For Sight is one of the largest Glaucoma practices in the State.
Dr. Sanni completed three years of training in internal medicine and was recognized as a Top Ophthalmologist for the past 7 years in a row by Castle Connolly Top Doctors. His latest recognition is for 2021 as one of America's Most Honored Doctors.
Dr. Sanni heads one of the largest eye charities, LRBT USA and has raised over a million dollars. LRBT USA currently treats over 3 million patients free of charge.